Our Board of Directors is volunteer. Additionally, our operational costs are entirely covered by generous donors who deeply believe in salvaging lives. This ensures all donations received through this website, as well as, our fundraiser events goes to the mission of Salvage USA. 
Announcement:
We are looking for regional reps to expand
Get your tickets now to attend an intimate evening of music storytelling by Singer/Songwriter and veteran Chris "SweetNur" Nurthen. Concert will be held 6-9pm on Saturday, October 21, 2023, at a location in Virginia Beach to be announced shortly to ticket holders....
read more
About the Board
Our Board of Directors is made up of active-duty military, veterans from across the service branches, and persons who are especially skilled in helping counsel and overcome mental health and substance abuse challenges.
If this describes you and you have a deep desire to help our active and retired military men and women to avoid the tragedies of loss from suicide and substance abuse, then we invite you to consider joining the Board.
Our Dedicated Board of Directors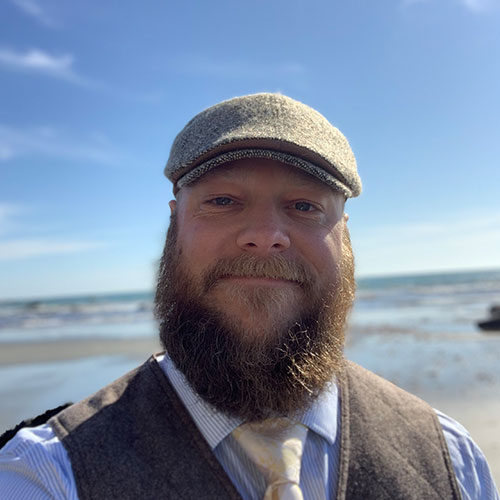 Jordan Hebenstreit
Founder & President
Jordan grew up in rural Illinois and always envisioned himself in the military. The day after graduating high school he joined the Marine Corps and...
continue reading
...became a Reconnaissance Man and Scout Sniper. His involvement in the Global War on Terror included a combat tour to Afghanistan. He was attached to the Marine Expeditionary Brigade's Task Force as well as a ship on deployment to fight piracy around the African coast. His final role was instructor to the Georgian military's sniper platoons in Germany prior to their deployments to combat theatres.
Shortly after leaving the Marines, Jordan continued his service for for the U.S. government with an additional nine years overseas working in hostile countries.
Jordan is a proud patriot that has stood by his country's flag all around the world, a father, and husband. His ambition to help those in need will stop at nothing until there is mission success.
Jordan's hobbies include: scuba diving, cooking, mixology, and involvement with his local Civic League and neighborhood.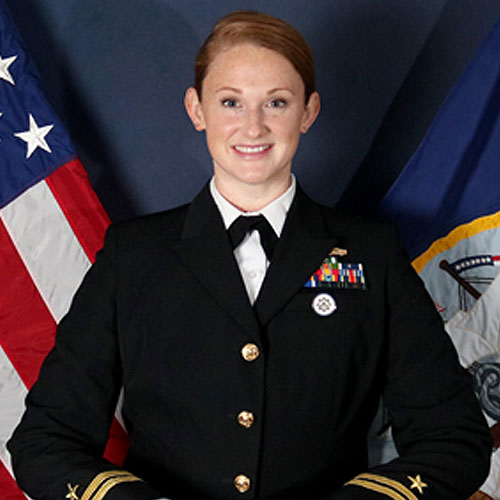 LCDR Krista Hebenstreit
Co-Founder & Secretary
Lieutenant Commander Krista R. Hebenstreit is from Germantown, MD. She was commissioned through the United States Naval Academy,...
continue reading
...class of 2010. Afloat, she has deployed to the Arabian Gulf as well as the Pacific in support of numerous joint and combined operations.  She recently finished her tour serving as the Operations Officer aboard USS CARTER HALL (LSD-50) and will be assuming the billet of Ship's Navigator onboard USS WASP (LHD-1).  She previously served as Navigator and Administrative Department Head aboard USS GERMANTOWN (LSD-42).  Prior to that, she served as Combat Electronics Division Officer aboard USS MESA VERDE (LPD-19) for an eleven-month surge deployment.
Ashore, LCDR Hebenstreit served as a Candidate Guidance Officer in the Naval Academy Admissions Office and transferred to the Seamanship and Navigation Department for her final year in Annapolis as a Navigation and Seamanship instructor.
LCDR Hebenstreit holds a Bachelor of Science degree in Oceanography from the US Naval Academy and earned her Master of Arts degree in National Security and National Defense from the Naval War College in June 2018.
LCDR Hebebstreit's personal hobbies include volleyball, scuba diving, and yoga.  She was a member of the USNA Women's Volleyball team from 2006-2010, and she was Captain of the Women's All Navy Volleyball team in 2012.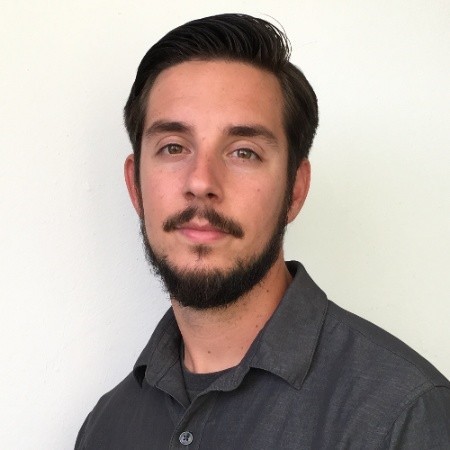 Brian Culbert
Vice-President
Brian is a former teammate of Salvage's founder and currently works at an IT sector job in the D.C. metro area. He enjoys spending time...
continue reading
...in the mountains with his wife, competing in endurance races, and diving the awesome amount of wrecks the eastern seaboard has to offer. As a Salvage USA® team member, he hopes to help facilitate healthy communication and growth via interconnected social networks among veterans and their families.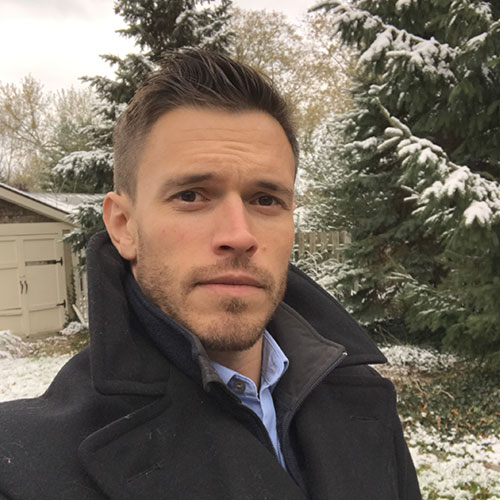 Matt Hegler
Treasurer
After graduating Clemson University in 2008, Matt enlisted in the Navy and was sent straight to SEAL training after boot camp. Upon...
continue reading
...completion of BUD/S and SEAL Qualification School, Matt spent the rest of his six-year enlistment at SEAL Delivery Vehicle Team One, in Pearl Harbor, HI, conducting high-risk diving operations to meet the command goals of clandestine, water-borne insertion, as well operating an undetectable bathymetric reconnaissance vehicle through denied waters.
Upon completion of his enlistment, and after relocating to the states to settle his young son and spouse, Matt returned to serving the U.S. government and its interests abroad in the form of private security contracting, mostly in Iraq. Here, he enjoyed the company of like-minded patriots and even managed to find a friend or two.
Early in the training for this challenging position, Matt befriended Salvage USA®'s President, Jordan Hebenstreit. After Jordan shared his passion to effect change in the SOF veteran community and stop casualties of service-related mental health injuries, Matt signed on to support this effort, and contribute in whatever way he could.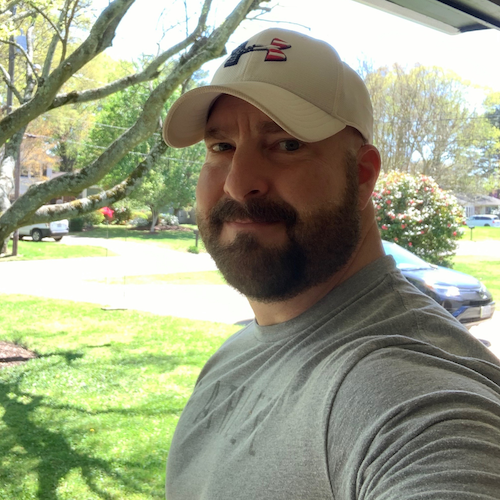 Matt Fretwell
Director of Operations
Matt joined the Navy and served honorably during Desert Storm and the Gulf War. After his military service, he became a successful executive chef...
continue reading
...and restaurant owner, and even aired on the Food Network. However, abusing alcohol from his youth and throughout his military service, Matt became clean and sober in 2003. Desiring to help others, he earned a certificate as an addiction counselor and has over 400 hours of counseling service. 
By 2006, Matt used his military service to gain a Bachelor of Science and by 2011, earned two Masters degrees. During this time, he felt a call on his life and a devotion to assist others, transitioning to ministry life. 
In 2017, Matt earned a Doctor of Strategic Leadership. He is a business, non-profit, and church consultant, as well as a life coach. Matt is currently a professor at Regent University. He devotes his time to caring and serving active duty and retired military service members.
Matt lives in Virginia Beach, Va. He is an established author, husband, father of three daughters, loves coffee, weight training, cigars, and his country. Matt volunteered to serve Salvage USA®, and those they assist, as a life coach.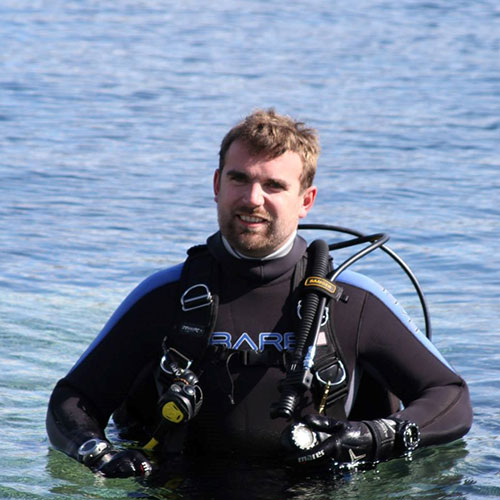 Baxter Keller
Director of Dive Operations
Baxter Keller is a man who wears many hats. He joined the Marines at 18 and became an Amphibious Reconnaissance Marine.
continue reading
In 2009, he deployed to Helmand Province, Afghanistan with 2nd Reconnaissance Battalion, Alpha Company as a member of Task Force Raider.
Following his military service and struggling to work through his PTSD, he sought ways to improve his life without medication. After several years, moves, and false starts, he found two solutions: expressing himself artistically by building instruments, and diving. Baxter pursued both.
He spent years working in the Florida Keys as a recreational diving instructor and technical diving guide. He is specialized in the use of Closed-Circuit Rebreathers and mixed gas diving, regularly going to 200' and beyond. Through experience, he knows there are many Combat Vets to whom diving is equally lifesaving.
When he is not building guitars or exploring the deep, he is traveling the country working in production for All Elite Wrestling. He has teamed up with Mr. Hebenstreit and his nonprofit as the Director of Diving Operations to help more vets.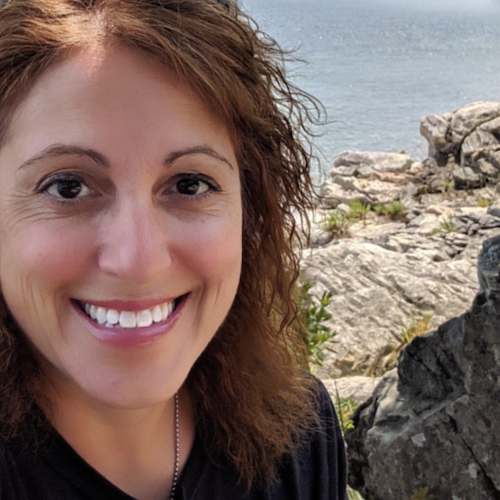 Christine Gardner
Doc
Christine grew up in Northern Indiana and knew from a young age that she wanted to help others. After graduating high school, she worked her...
continue reading
...way through school earning her bachelor's degree in psychology, her master's in social work, and her doctorate in psychology.
Throughout her career as a clinician, she has specialized in working with individuals and families that have struggled with trauma as well as mental illness. After moving to Hampton Roads Virginia 10 years ago she began working with active-duty military and their families in a variety of settings. Her specialization includes trauma work, traumatic brain injury, and operational psychology.
For the past 5 years, Christine's worked as an embedded behavioral health provider within an operational setting. Christine has a unique understanding of and a heart for helping both our active duty service members and veterans alike and works tirelessly advocating for and working with them as they journey through their issues, injuries, and trauma suffered from a life of service.
Christine was introduced to Jordan through a mutual friend who realized they have a shared passion to help warriors in the SOF community and dedication to working to stop the casualties of service-related mental health injuries. Christine hopes to utilize her expertise, experience, and understanding to support Salvage USA® and their work with our veterans.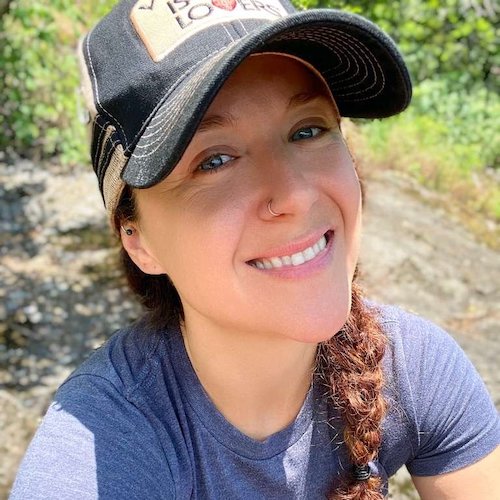 Rachel Keipe
Neuromuscular Therapist
Rachel's life has taken many turns to drop her squarely where she is today. She spent the last 15 years consistently working as a Certified...
continue reading
...Personal Trainer. She has held many different positions as she raised her three boys but always came back to Strength Coaching. As an athlete herself, a long sustained running injury lead her to go back to school to become a Massage Therapist to further her knowledge about recovery.
She began her Massage Therapy career, specializing in Sports Massage and Neuromuscular Therapy, nearly 5 years ago. She has the great opportunity to work with many different types of Semi-Professional, and Professional Athletes, along with Military Service Team members; including current and former SEALs and other special operations team members. As the proud Daughter and Granddaughter of members of the Armed Forces, she had the opportunity to see first hand the impact of life within the military.
As her Massage Career progressed Rachel's work with members of the SOF community became more of a passion project. She has come to understand the impact that bodywork can have on the physical and emotional well-being of our warriors as they continue to heal as a whole person. Rachel hopes to bring her unique skillset and experience to SALVAGE USA® and assist them by positively impacting the lives of our nation's heroes.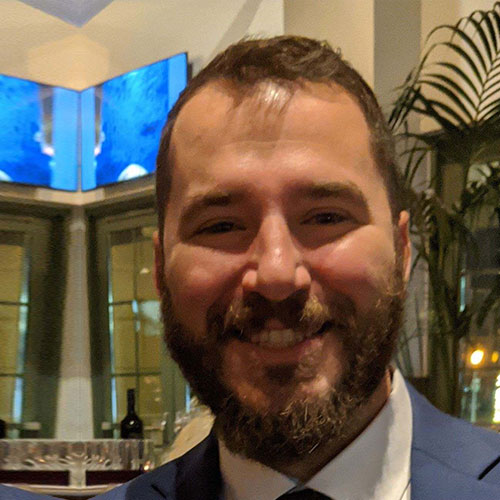 Jayson Salter
Board Member
Jayson Salter enlisted in the Marine Corps at age 19 where he became an Amphibious Reconnaissance Marine. In 2009, he deployed to...
continue reading
...Helmand Province, Afghanistan with Alpha Company, 2nd Reconnaissance Battalion, as a member of Task Force Raider.
After his time in service, Jayson moved between California, Louisiana, and Texas where he found his niche as a Park Ranger with Texas Parks and Wildlife. He now serves as a member of Salvage USA® in hopes to help bring veterans together and facilitate a sense of brotherhood past their time in service.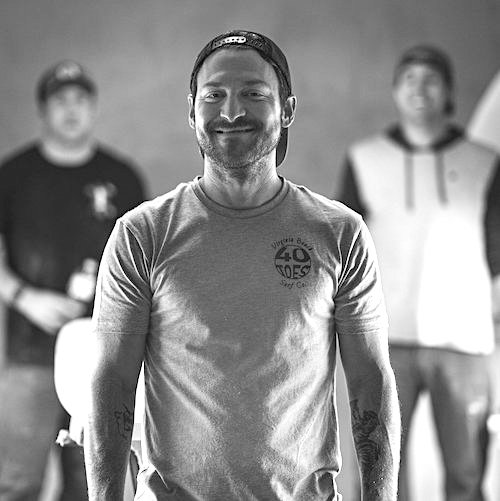 Randy Stewart
Board Member
Randy was born and raised in Virginia Beach and has been surfing on the East Coast for years. He got his start in the surfing industry in 2014 when...
continue reading
...he took a board that he found in the trash, stripped the fiberglass and reshaped it. This experience helped Randy discover his passion for the craftsmanship of board building. 
One day while surfing at the 15th street pier, Matt Tattum, the owner of Foamworx surfboards, extended him an invitation to check out his brand of boards. This led to an internship at the factory followed by many years as the lead sander refining his skills. When Foamworx relocated, Randy met Bryan and the pair established 40 Toes VB Surf Co. to create their own boards. 
Randy has the utmost respect for our service members and has always been drawn to the military. Randy met Jordan when they first opened up and immediately knew he had a passion to help his fellow service members. Meeting his business partner Bryan and the Founder of Salvage USA, Jordan, brought it all together, giving him the ability to serve and give back to his community in his own way. Randy believes that it's truly an honor and humbling experience to be able to give back something to those who give it all.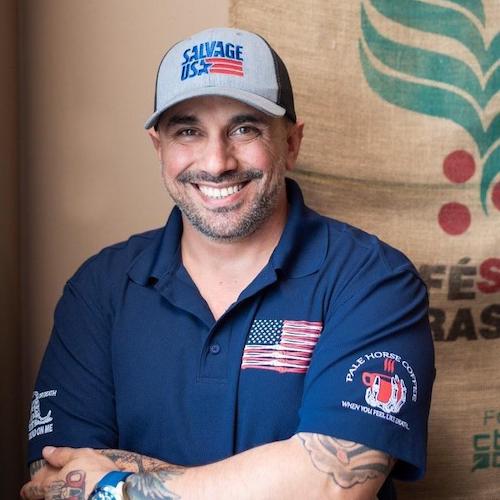 Mike Vecchione
Board Member
Mike Vecchione was born and raised in New Jersey and attended College at Maine Maritime Academy. Having been exposed to the US Coast...
continue reading
...Guard there, he enlisted in 1998 and served 20 years, working in Search and Rescue, Federal Law Enforcement and Special Operations Counter Terrorism.
A Veteran of Operation Iraqi Freedom, Mike deployed to the CENTCOM theater of operations 3 times. He also served as an International Instructor where he traveled to more than 30 countries and where he found his love and passion for tobacco and coffee.
After retiring from service, Mike opened a small cigar and coffee shop. It is here that he met Jordan from Salvage USA. Shortly after, he met the founder of Pale Horse Coffee and Mike came on as a partner where he is currently the Chief Roaster and wholesale manager. Mike also helped blend and create the Pale Horse Cigar line which is sold under the brands umbrella. Sharing his love for coffee and teaching Veterans through Salvage the joys of coffee roasting, Mike will be joining them on the Board of Directors.
Join The Fight!
There are multiple ways that you can help us fight for those who fought for us. You can volunteer for a local community event, join us in leading an adventure excursion, be available to support a family in grief, do business with the partners who support us, and/or make a donation online.