Help fight for those who fought for us
Every day, 22 U.S. veterans lose their lives to suicide or substance abuse. We work to salvage their lives through connection, community activities, and adventure expeditions. All website donations help us fight for them.
4th Annual Community Fundraiser: July 22nd
CLICK/TAP IMAGE TO VIEW/DOWNLOAD SALVAGE USA'S 2022 TAX RETURN https://salvageusa.org/wp-content/uploads/2023/05/SALVAGEUSA-2022-Business-Tax-Return.pdf
read more
Utilizing multiple tools are required to achieve a complex task, like building a surfboard from scratch. It's impossible to complete if you just utilized a sander… Our organization provides those "tools" to our service members, veterans, and Gold Star community...
read more
Partner with Dee-Ann Butler this Veteran's Day 2022 as she runs 50 miles to raise funds for Salvage USA and the veterans they serve. Sponsor Dee's 50 Mile Run Here is Dee-Ann's story and invitation to you... Please join me in honoring The...
read more
WE'RE SAYING THANK YOU! To show our appreciation for those who have served our country, we are offering free tickets to Busch Gardens Williamsburg so you can share the experience with friends and family. U.S. MILITARY...
read more
Who We Help
We are a national non-profit of veterans and active-duty special ops personnel connected through local partnerships, community outreach, and adventure expeditions.
We support one another to eliminate the casualties of suicide and substance abuse and to help care for the families of those who have suffered loss.
How We Help… And How You Can Too
🍻 Beer brewing
🏄🏻‍♂️ Surfboard carving
☕️ Coffee roasting
🪓 Axe and knife forging
These are some of the skills that veterans and active-duty military learn to do as we connect them with local, veteran-owned businesses serving their communities.
These seemingly simple activities are meaningful as new interests are discovered, hidden talents are uncovered, friendships are strengthened, and negative stressors give way to reaffirmations of value and purpose.
We take groups of at-risk veterans and active-duty military on exciting outdoor adventures that provide an opportunity to connect with peers and our team of support personnel. We enjoy…
⛺️ hiking and camping,
🦌 deer and hog hunting,
🎣 deep sea fishing, and
🤿 scuba diving.
These expeditions help to salvage hope for those who are hurting inside as everyday challenges are left behind. Room for healing in the hearts and minds of those on the trip is opened up as we escape to the great outdoors and strengthen the fibers of peer support within the group.
We rally together veterans and active-duty military to assist our local communities with…
🥫 food drives,
🛠 playground / park restorations,
🏘 home maintenance assistance for seniors, and
🚸 programs for kids.
For the veterans and active-duty military that we work to salvage, these inexpensive "around the corner" outings are more readily available than our adventure excursions. The convenience of connecting local peers on a mission of importance for those they will benefit allows us to more frequently support them.
When a family looses a spouse, a sibling, a parent to the tragedy of suicide or substance abuse, they struggle with many heavy emotions, the burden of making burial arrangements, and the challenges and uncertainties of carrying on.
The Salvage USA team steps into those moments of pain and grief to offer various kinds of support and connection to additional resources depending on the needs of the family.
Almost every hour of every day
Every day, an average of 22 veterans lose their life to suicide. Every day, veterans need to know that they are not alone in fighting the battle for their mental health after they return home. We have an opportunity so salvage at-risk individuals and families.
Mental health is a battleground issue
The American Medical Association has found that nearly 1 in 4 active duty members showed signs of a mental health condition. The rate of PTSD among veterans is 15 times higher than civilians. Depression is 5 times more likely to severely impact the daily functioning of a veteran than a private citizen.
Veterans want help
But, many may not know who to turn to, who they can trust, and how they will be perceived. More than 1.7 million Veterans received treatment in a VA mental health specialty program in fiscal year 2018.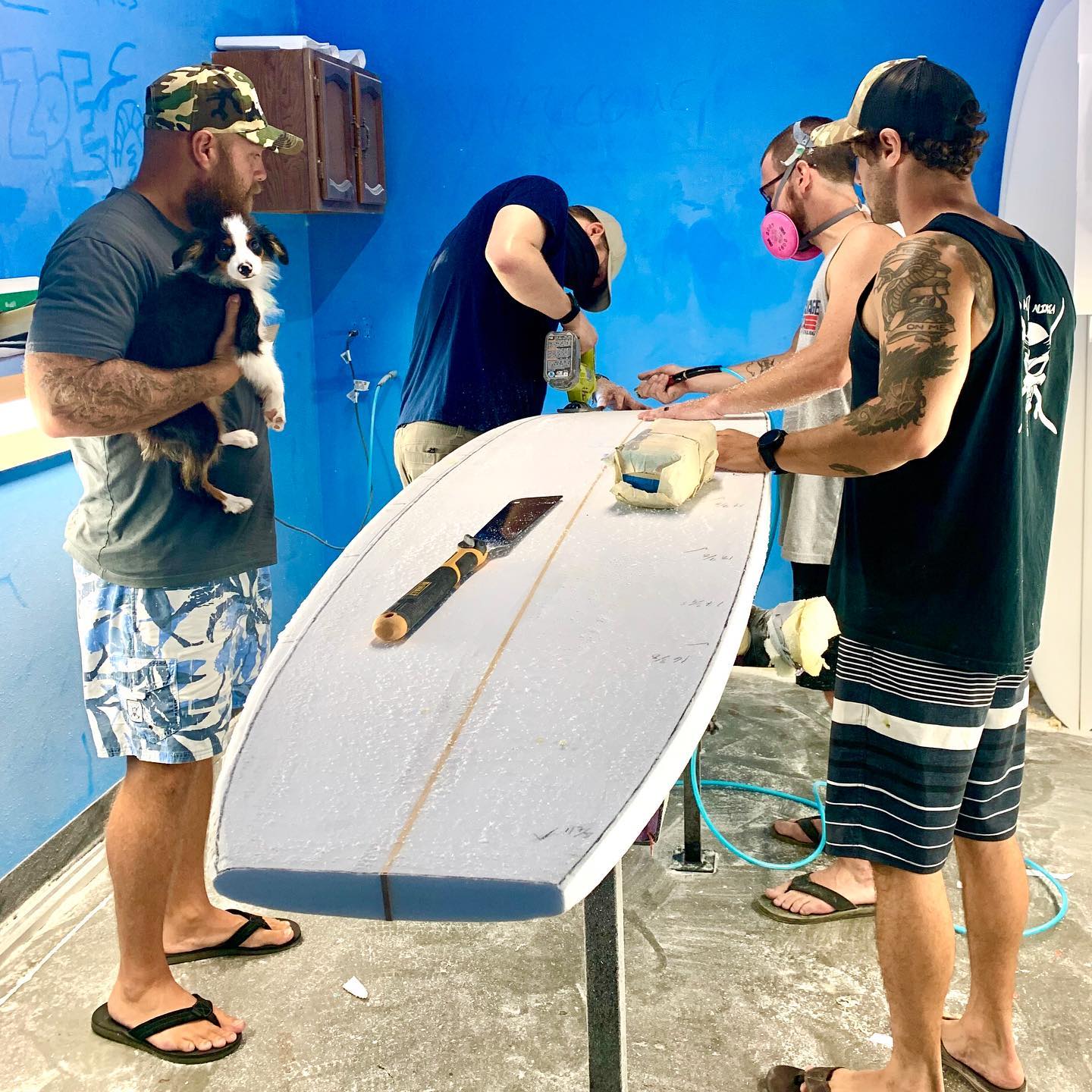 Surfboard Carving
In partnership with veteran owned and operated, 40TOESVB SURF CO, 'students' learn the basics of surfboard design, carving, and detailing. Participants can help craft their own custom board or one to be sold with the proceeds benefitting Salvage USA.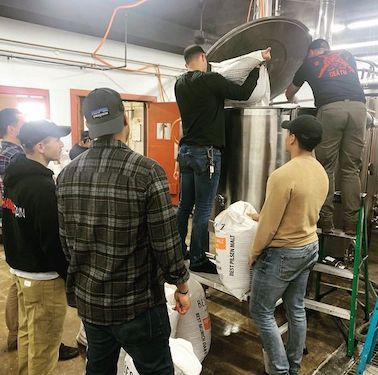 Beer Brewing
We are thrilled to be supported by and partnered with this popular VA Beach brewery. Pleasure House Brewing offers classes to vets and active-duty military to learn the techniques, equipment, and recipies used to brew great tasting beer of all sorts of varities.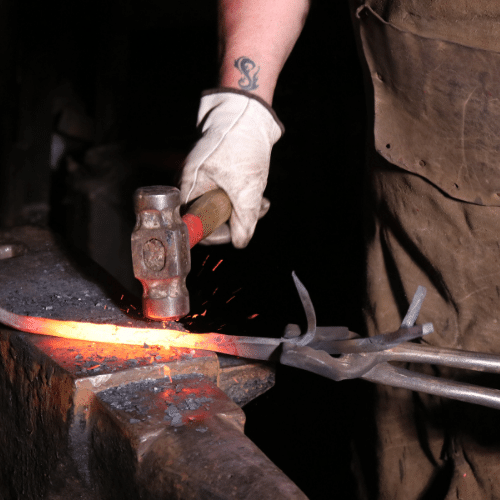 Metalworking
Expert blacksmith and "Forged In Fire" season 4 competitor, Dave Catoe, is an ex-Marine who appreciates the opportunity to demonstrate and teach the techniques of melting, shaping, and refining metal into useful tools. Participants can help craft their own knife or axe.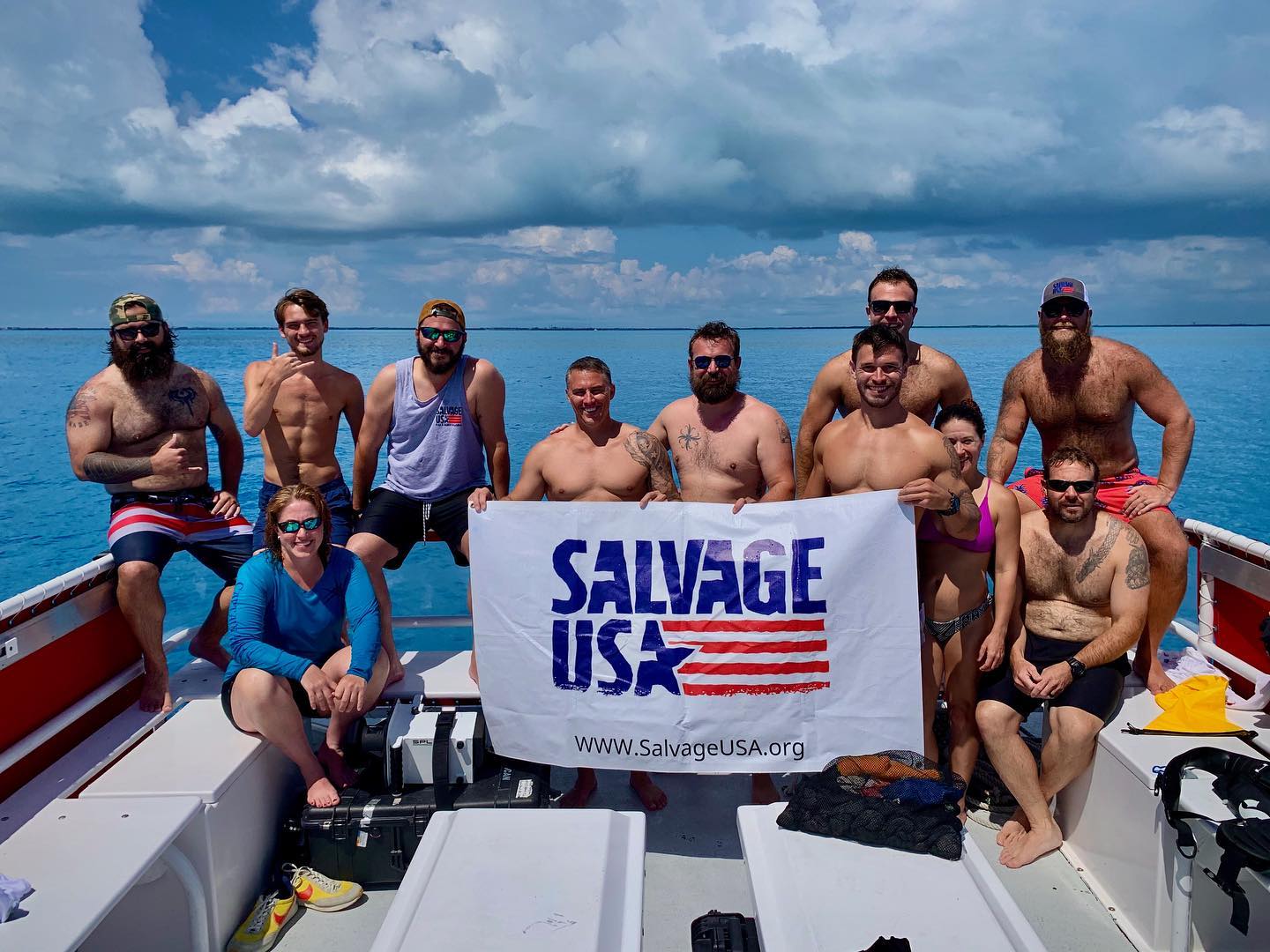 Deep Sea Diving & Exploration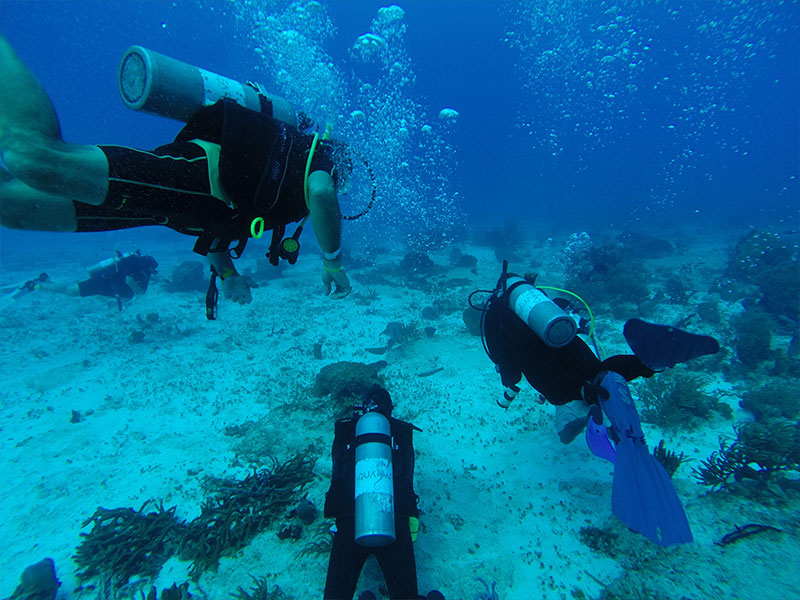 Mountain Hiking & Camping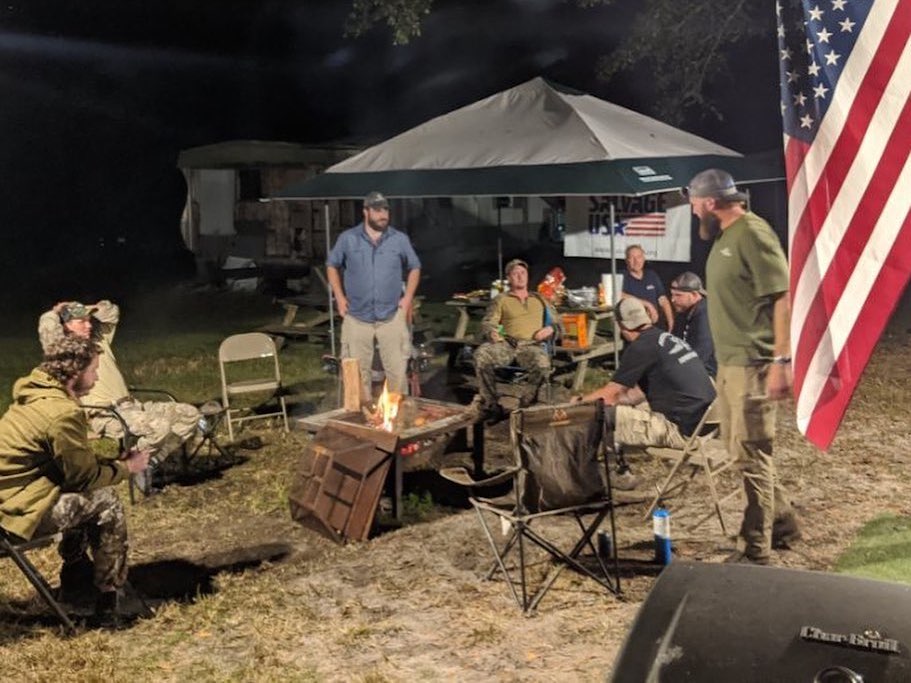 Join The Fight!
There are multiple ways that you can help us fight for those who fought for us. You can volunteer for a local community event, join us in leading an adventure excursion, be available to support a family in grief, do business with the partners who support us, and/or make a donation online.